The Turkish cast on (TCO) is commonly used for projects worked in the round, such as toe-up socks. However, it is equally handy as a cast on for projects worked flat from the centre outward, as in the case of some of my shawl designs, and also to cast on stitches for the body of the Radvent Cardigan.  The following steps will guide you through the process of casting on and working flat.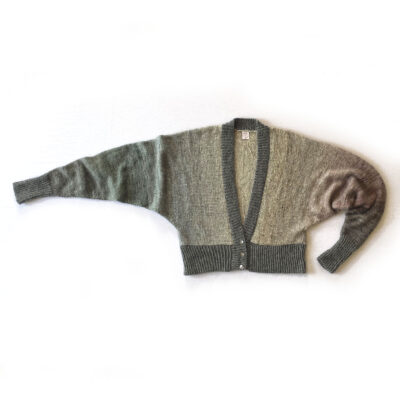 The sleeve is knit in the round from the cuff, then stitches are cast on to create the body length and the project is knit back and forth to the centre back.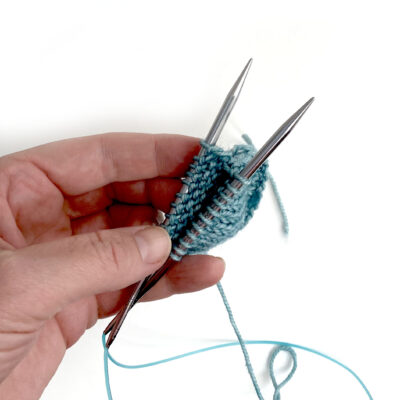 Stitches will be cast on to the sleeve tube to add width to the body of the garment, which is knit cuff to centre.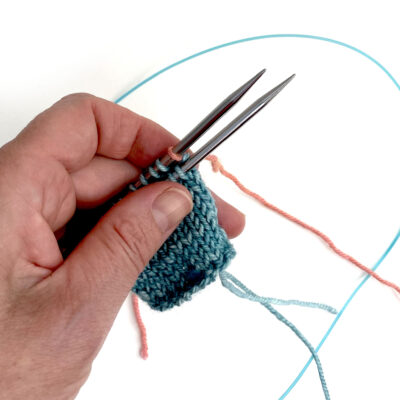 To help you see the cast on stitches, I'm using a different colour yarn, and I knit the last stitch in the final round to hold the yarn in place. If you are changing colours here you may like to do the same or be sure to hold the yarn securely; you can tighten it up when you weave in the ends later.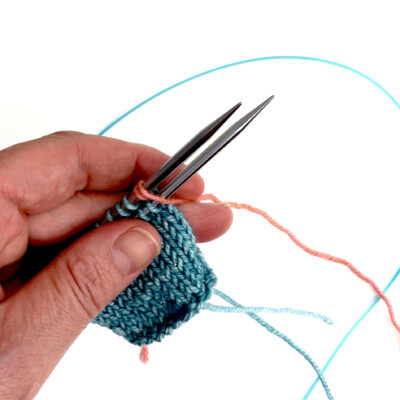 Step 1: Hold the needles together with the working yarn at the back. Step 2: Bring the yarn over the top of the two needles.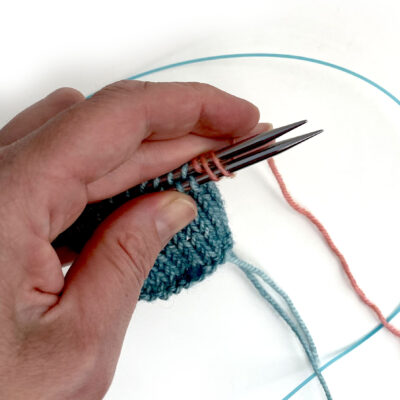 Step 3: Bring the yarn back under and over the top of the two needles again. Each time the yarn is wrapped around, you are adding a stitch to the top needle and to the bottom needle. Count two stitches for each full wrap around, one stitch for each needle.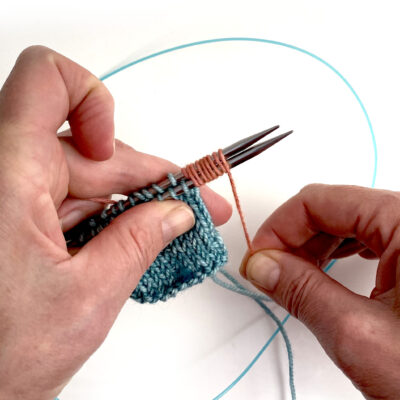 Step 4: Continue until you have the required number of stitches per needle, then bring the yarn to the back of your work.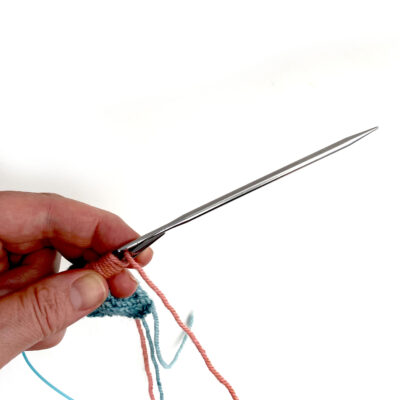 Step 5: Pull the top needle out; you will knit the stitches on the bottom needle with this. You may like to hold the yarn between the two needles to secure it while you pull the needle out.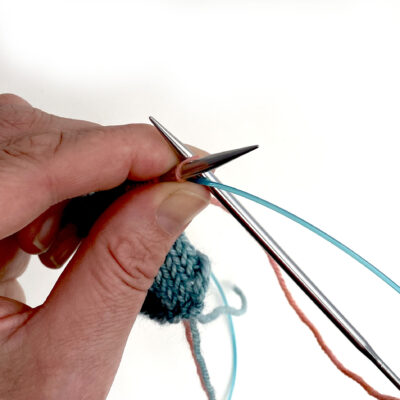 Step 6: Knit the first stitch through the back of the loop to secure it in place.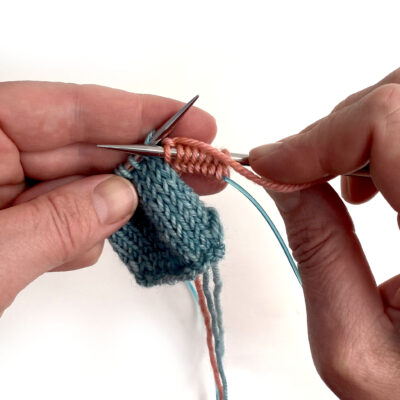 Step 7: Knit across the cast on stitches on the bottom needle.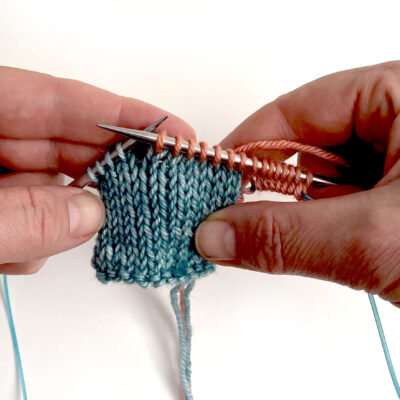 Step 8: Knit across the stitches originally on the needles.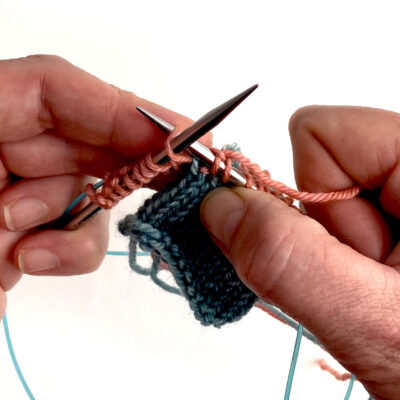 Step 9: When you get to the second set of cast on stitches, work these through the back of the loop.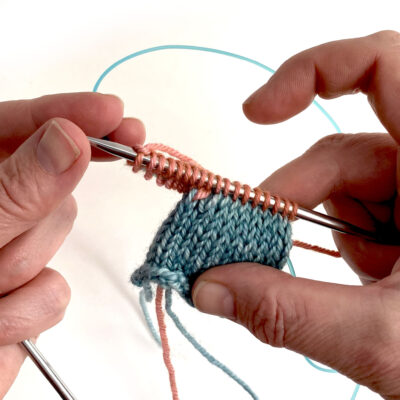 The cast on row has been completed.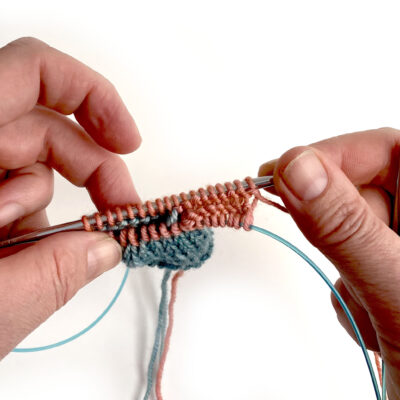 Next row (wrong side): Turn work so WS is facing, project will be worked flat now; purl to end, unless otherwise instructed.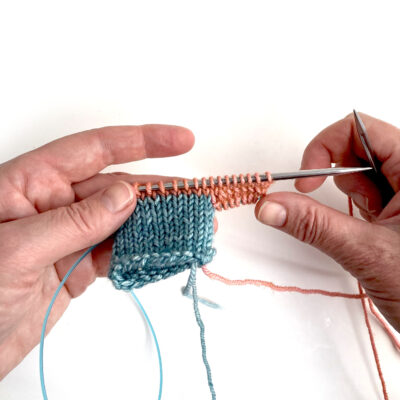 Back to the RS; continue to work back and forth in stockinette or as instructed by the pattern you're following.